Allow us to make your day and we may change your life!
Movemint Bike Cab operates a fleet of 63 pedicabs in Austin, Texas. We provide point-to-point transportation and charter services, such as tours, weddings, and other events that require pedicab reservation. We instill a strong company ethic in those who ride for us and promote a sense of fairness.
Our company provides pedicab advertising and we own large-format printing equipment to be able to produce high quality printing at lower prices compared to large-volume print shops. We also maintain our own machine and welding shop which is used to manufacture advertising props for our clients. We control all aspects of production, from the paper and ink used, to assurance of accurate color representation, protective lamination, and how the ad is installed. This allows us to quickly prepare and install ads while ensuring they have the longest life and best appearance.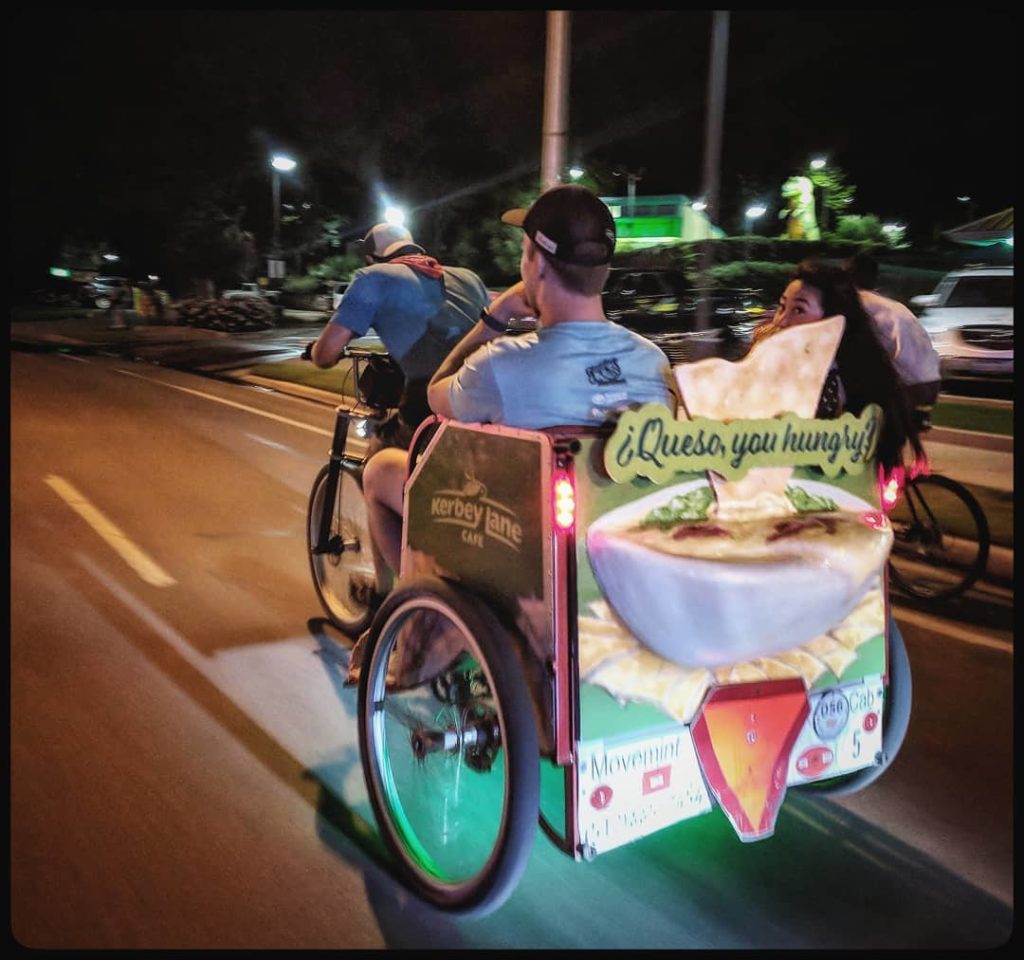 We treat our riders with fairness and respect, and expect in return that our riders treat their passengers with mutual respect, get them to their destinations safely, and charge them a reasonable fare for the services.
Let us show you why we are Austin's premier pedicab company.