A fortuitous turn of events linked us with YuMe in the first week of February. YuMe, an official sponsor of SXSW 2016, was looking to further promote their brand in the street – not only for the Interactive conference, but for the entire month of March. We were glad to oblige because working with them was simple and sweet: they knew what they wanted, and we knew we could deliver. From start to finish, the negotiations lasted fewer than two weeks.
I don't think it's a coincidence that YuMe, whose objective is to help advertisers navigate the "fragmented ecosystem" of audiences consuming media via different mediums, contracted a pedicab company to help promote their product. We can see ourselves working with them again in the future. The future!
From our menu of advertising options they chose the following:
6 fully wrapped sparkle green pedicabs
6 drivers branded with t-shirts (for the four-day Interactive duration)
Below are a few photos of the YuMe branded pedicabs and drivers: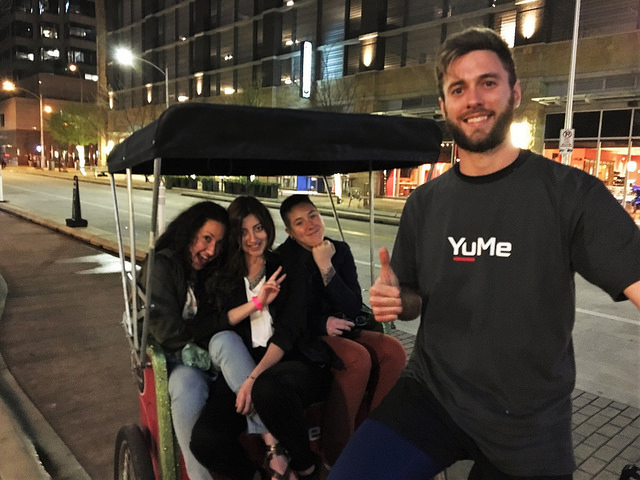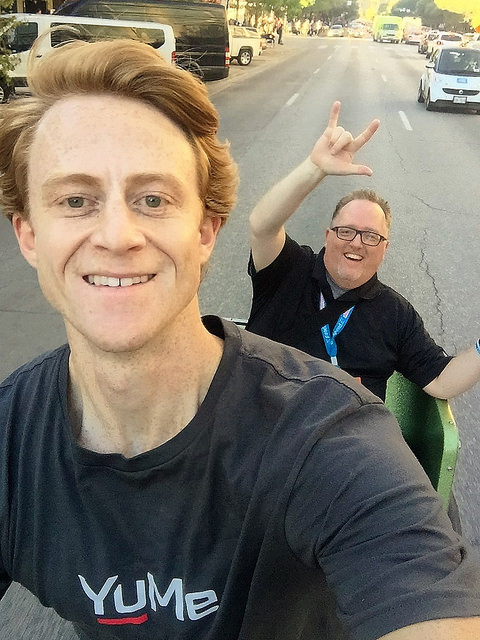 This post is a part of our "Tech, services, & underwear" portfolio.