Movemint Bike Cab had the privilege of wrapping twenty (… yes 20!!!) of our pedicabs in T-Mobile's distinctive hot pink for SXSW 2016 to promote their new, data-free video streaming service, "Binge On."  We were excited to wrap our pedicabs with vibrant colors that were destined to pack a punch.  With a greater aesthetic POP, we will always stand out more by day and night.  Visibility means a lot in our industry and we like to maximize our presence when rolling through the city streets.  This campaign highlights contrast exceptionally well, as it's nearly impossible NOT to take notice.  I'm going to predict that before long, they'll reference the late 1980s film, Pretty in Pink!  Don't mind bingeing on in the meantime.
From our menu of advertising options, they chose:
20 fully wrapped pedicabs for 1 month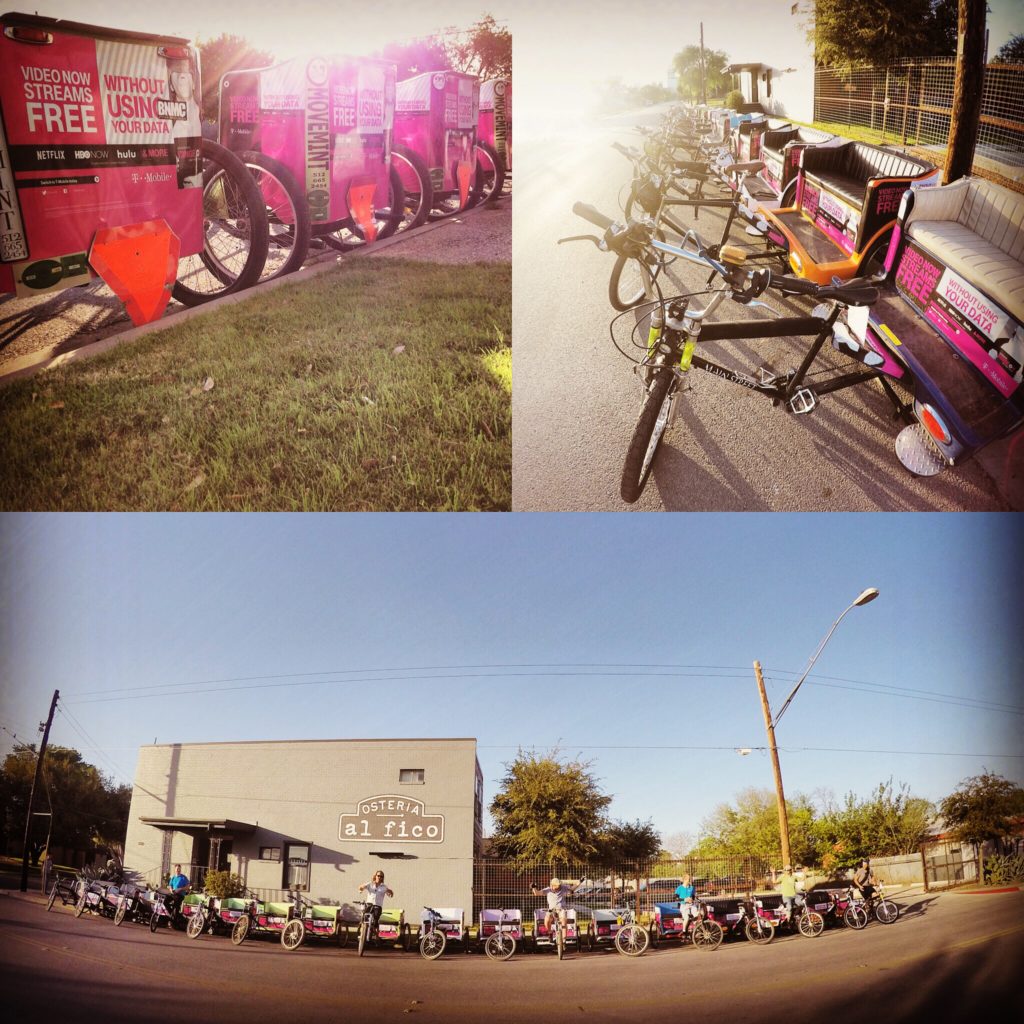 This post is a part of our "Tech, services, & underwear" portfolio.