car2go set up a parking lot and valet service for their short-term car rental customers to drop off their Smart cars near the Austin City Limits Music Festival entrance.  This allowed their customers to drop off their cars 1/3 of a mile away, thus avoiding a miles-long walk to and from the nearest available parking and get in and out of the festival with ease.  To make the experience even better, car2go hired 5 of our pedicabs to provide free rides covering that last 1/3 of a mile.  Patrons were dropped off directly in front of the festival entrance.
The 5 pedicabs were truly something special.  One of them was custom built, from the ground up, to incorporate the rear plastic quarter panels, bumper, tailgate cover and lights from a Smart Fortwo.  We also fabricated a passenger compartment canopy with a roof line similar to a Smart car.  While promotional pedicabs that utilized small car bodies have been constructed before,  none were light-weight enough to truly function as a normal pedicab.
The other 4 pedicabs were given our full wrap treatment.  Two different themes were used.  We were able to use complementary fiberglass colors to best match the artwork that their graphic design team created.
From our menu of advertising options, the following items were selected to create a total package:
Custom-built pedicab incorporating automotive body panels
4 fully wrapped pedicabs
5 sets of wheel covers
Drivers hired by the hour to give free rides to car2go patrons.
car2go was so satisfied with this campaign that they decided to hire us again for SXSW 2016 to show off their custom pedicab and help bring attention to their services and brand.  Repeat customers are the best.
Below are a few videos and photos of the campaign that Movemint Bike Cab helped to create: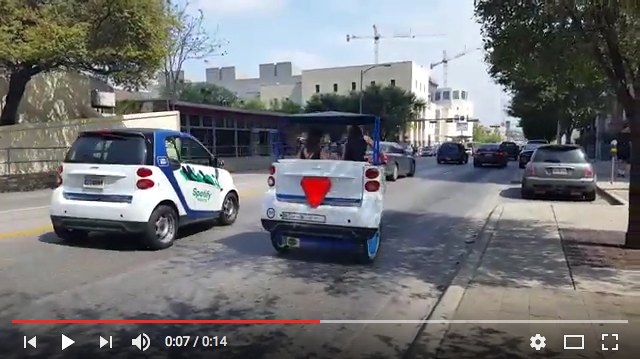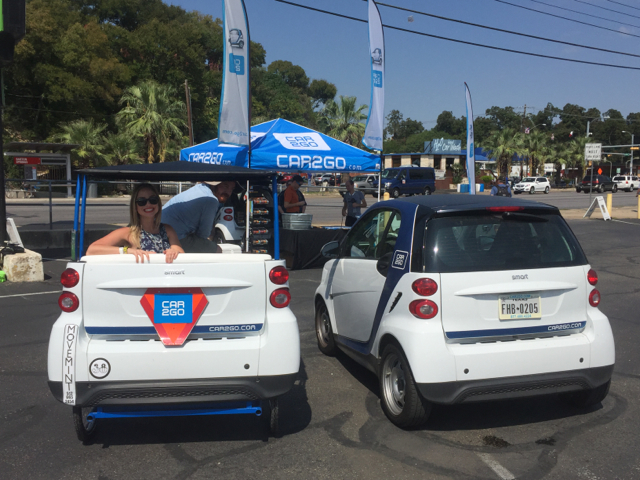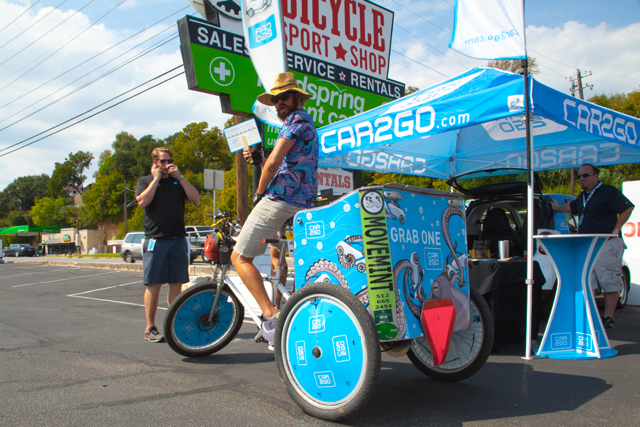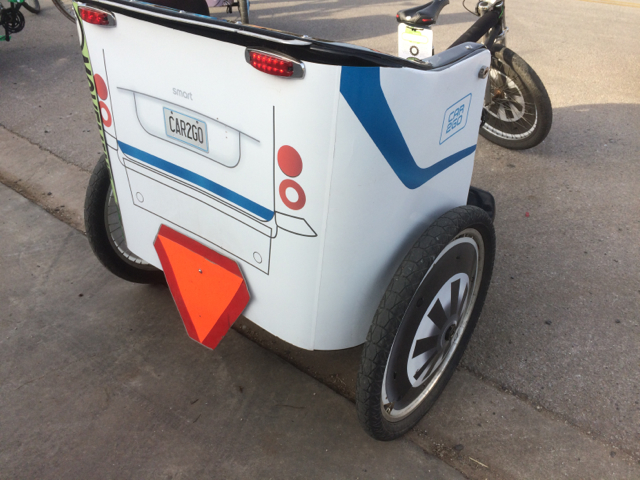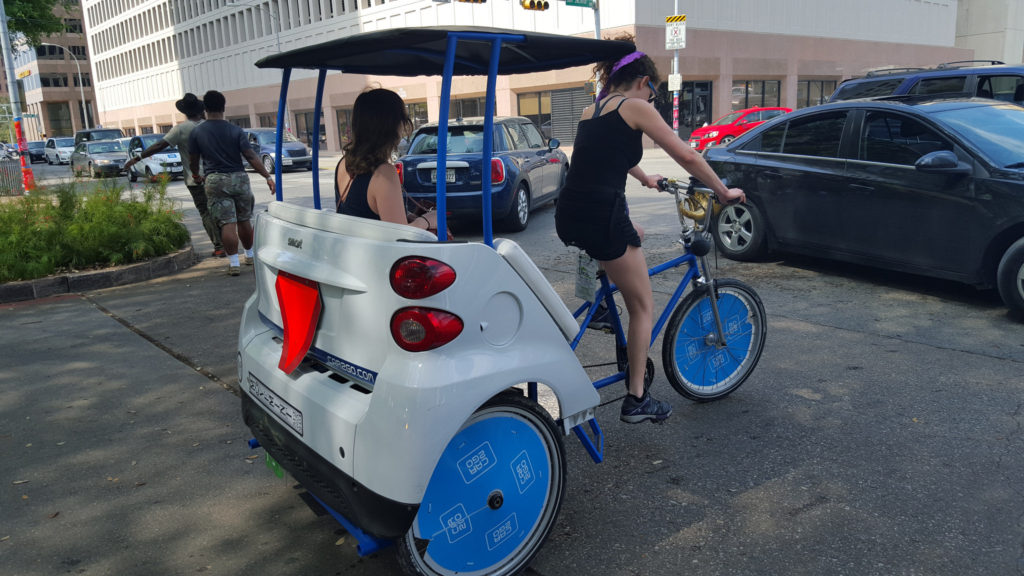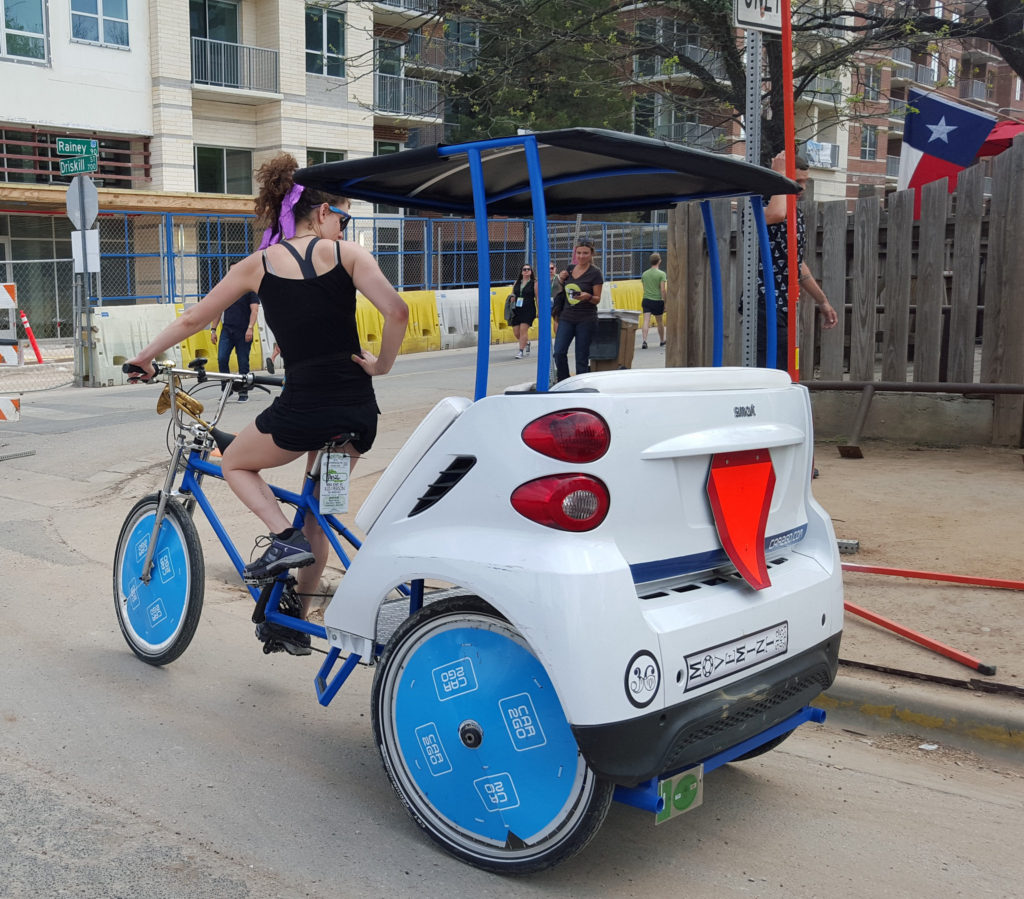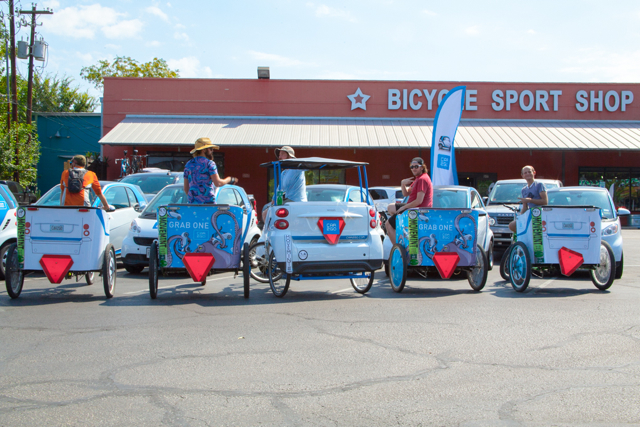 This post is a part of our "Tech, services, & underwear" portfolio.