The Council of Multiple Listing Services, or CMLS for short, holds an annual conferences for real estate brokers, the latest named CMLS 2017.  The City of Austin was fortunate to be their host in 2017.  (It was held in Las Vegas last year.)
Movemint was chartered to provide its attendees free rides from the J. W. Marriott downtown to Bangers, in the Rainey Street District.  They reserved 25 pedicabs to provide free rides between the two locations from 6 to 7 PM.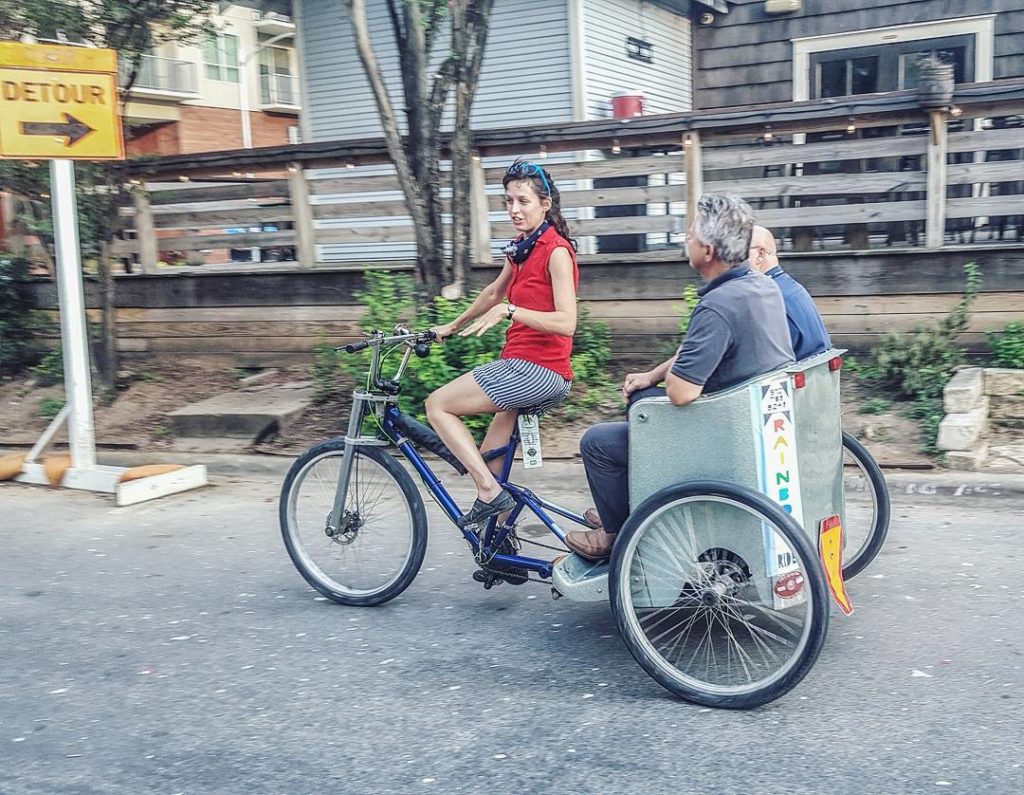 A reasonable estimate is that we provided between 75 to 100 rides.
(Author's note:  Is my computer messing with me, or is there a notable blue tint to these images?)
This post is a part of our "Conventions" portfolio.